LOGISTICS AND CUSTOMS SERVICES
DIRECTOR OF LOGISTICS
Ing. Jiří Mainuš, MBA
HEAD OF THE TQM LOGISTICS CENTRE
Lukáš Olšina
LOGISTICS – ONE STEP AHEAD
We specialise in supply and distribution logistics. The dominant segment is B2B, where we focus on the warehousing of packaging materials, commercial goods, and foods.
19,000 m2
of Class A
warehouse space
References
from manufacturing, pharmaceutical, the food industry and wholesale
Warehouse management system
WMS
Self-warehousing, open area
warehousing
temperature-controlled regime
We have been involved in logistics and warehousing since 1995, when we established a public bonded warehouse on the premises of our company in Opava. Over the years, we have developed these services and invested in developing our own warehouse facilities. We currently operate our own TQM Logistics Centre, which has 19,000 m2 of Class A warehouse space.
The logistics services we offer to our business partners enable them to optimise their production, supply, warehousing, and distribution processes – not only with regard to seasonality, but above all with an emphasis on efficiency and reliability. All operations are managed by a warehouse management system (WMS). We also have extensive experience in providing a wide range of logistics services in the warehouses of our business partners (in-house logistics).
In addition to Opava, we also operate in Olomouc and Krnov. In Krnov we operate a seasonal warehouse with an area of 1,500 m2.
Why warehouse with us
Complete outsourcing of your warehouse management
Warehousing for all kinds of goods
Different warehouse conditions - ambient warehouse or temperature-controlled regime
Fair and clear pricing terms and conditions
Extermination of rodents and disinfection for the food industry
Premises also suitable for warehousing pharmaceuticals
Supporting logistics services
Seasonal/short-term warehousing
Comprehensive fire and security protection
Professional logistics team
TQM Logistics Centre
The TQM Logistics Centre is located in Opava, a city close to the Polish border with excellent transport links to Ostrava and to international transport hubs, as well as the TEN-T network. It has a Class A warehouse area of 19,000 m2. The premises and equipment of the logistics centre allow for the warehousing of all kinds of goods, including goods with special logistics procedures, such as medicines and foods.
Most of the warehouse has a rack arrangement, with a smaller area allowing for free warehousing to ensure greater variability. The air-conditioned halls are equipped with fire protection equipment, and each hall has the option to use a controlled-temperature regime in the event of a customer request.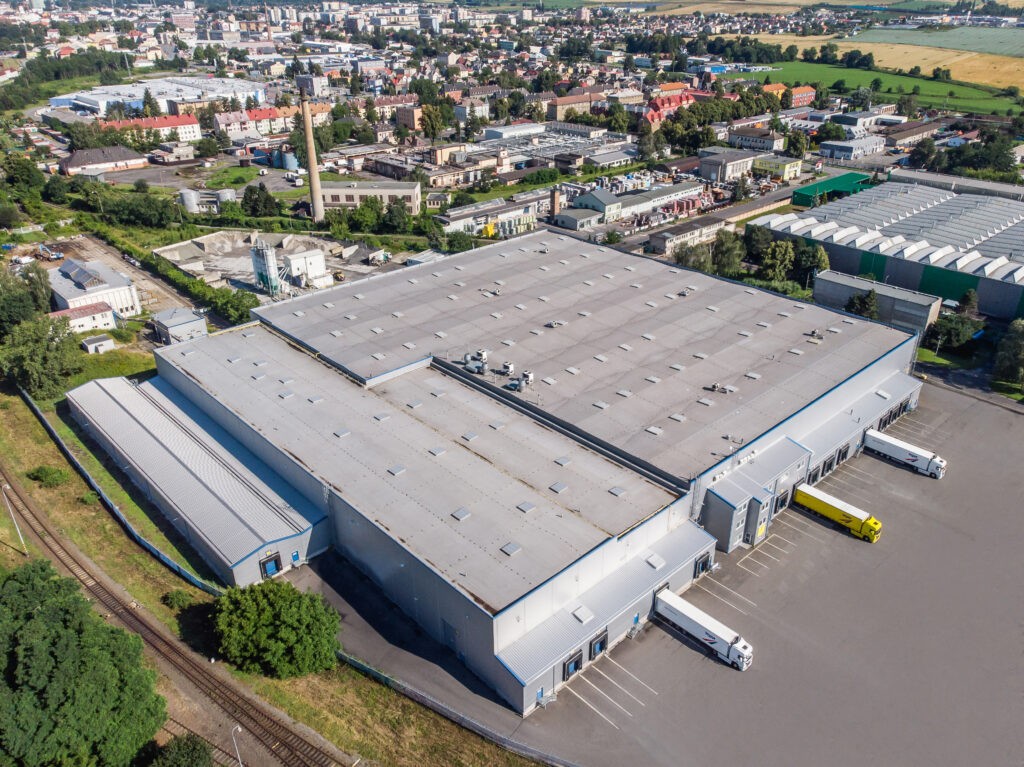 5,000 pallets
Current free warehouse capacity
Logistics and warehousing
for the pharmacy and healthcare
The TQM Logistics Centre premises are designed and adapted to meet the strict hygiene and technical standards required for warehousing medicines and pharmaceutical products. In addition to receiving manufactured products and warehousing them, we can also arrange their final transport to the desired location – everything carried out using our own transport under a controlled-temperature regime and with vehicles designed for such transport.
We are also experienced in warehousing pharmaceutical and healthcare products. We are AEO, EN ISO 9001:2015 certified and have successfully passed inspections and audits from EIPL, SIDC (SÚKL) and the FDA (pharmaceuticals).
Customs services
We have been providing customs services since 1995.
We offer you an opportunity to completely outsource your customs services.